Fuori Mondo announces Tuscan marble-aged Cabernet Sauvignon for €1,085
Most of the Italian masterpieces of the Renaissance in the 15th and 16th centuries were carved out of marble. Since the 1980s, Italian viticulture ..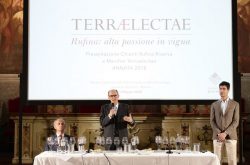 Chianti Rùfina ups its game with Terraelectae
The wines from Chianti Rùfina, a unique, high-quality sub-region of the greater Chianti area, are overshadowed by those of its larger brother, ..

Cars and wine: A chat with Camilla Lunelli of Ferrari Trento
Since 2021, Italian sparkling wine house Ferrari Trento has been the podium sponsor for F1, a deal which was recently extended until 2025. ..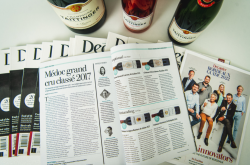 Photo Highlights: Decanter Taste With The Experts featuring Médoc Grand Cru Classé 2017
Decanter hosted its first tasting for the monthly event series Taste with the Experts last month at its very own Tasting Suite in London's ..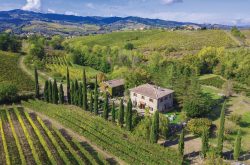 Pian del Gallo – Tinazzi falls for Tuscany
The Tinazzi family, owners of the eponymous group with estates in Veneto and Puglia, has expanded to Tuscany with the acquisition, in early ..

Decanter Retailer Awards: The 2022 winners
An indispensable guide to the best wine shops, online retail, wine specialists and wine support services in the UK, the Decanter Retailer ..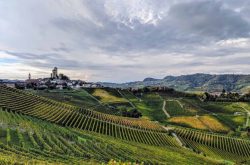 Aldo Fiordelli: 'The east-facing vineyard absorbs the morning's first sunlight'
I'm fortunate enough to taste a fair amount of fine wine each year and I have come to the conclusion that each of us is forced to build ..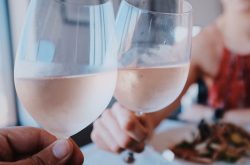 Andrew Jefford: 'Rosé, for the time being, is a pretty babble'
Many wine styles can seem perplexing at first: imagine the first bottle of Barolo if you only know Barossa Shiraz, or the first bottle of Jura ..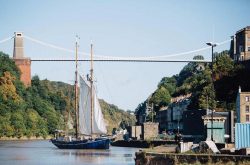 Long Read: Wine had a past with sailboats. Does it have a future too?
In 2007, Frenchman Frédéric Albert founded the Compagnie de Transport Maritime à la Voile (CTMV) with the goal of decarbonising the wine ..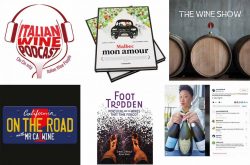 Decanter bookmarks: Things to read, watch and listen to for wine lovers
Looking for inspiration? Here are the best things to read, watch and listen to for wine lovers. We've picked out some of the best ..